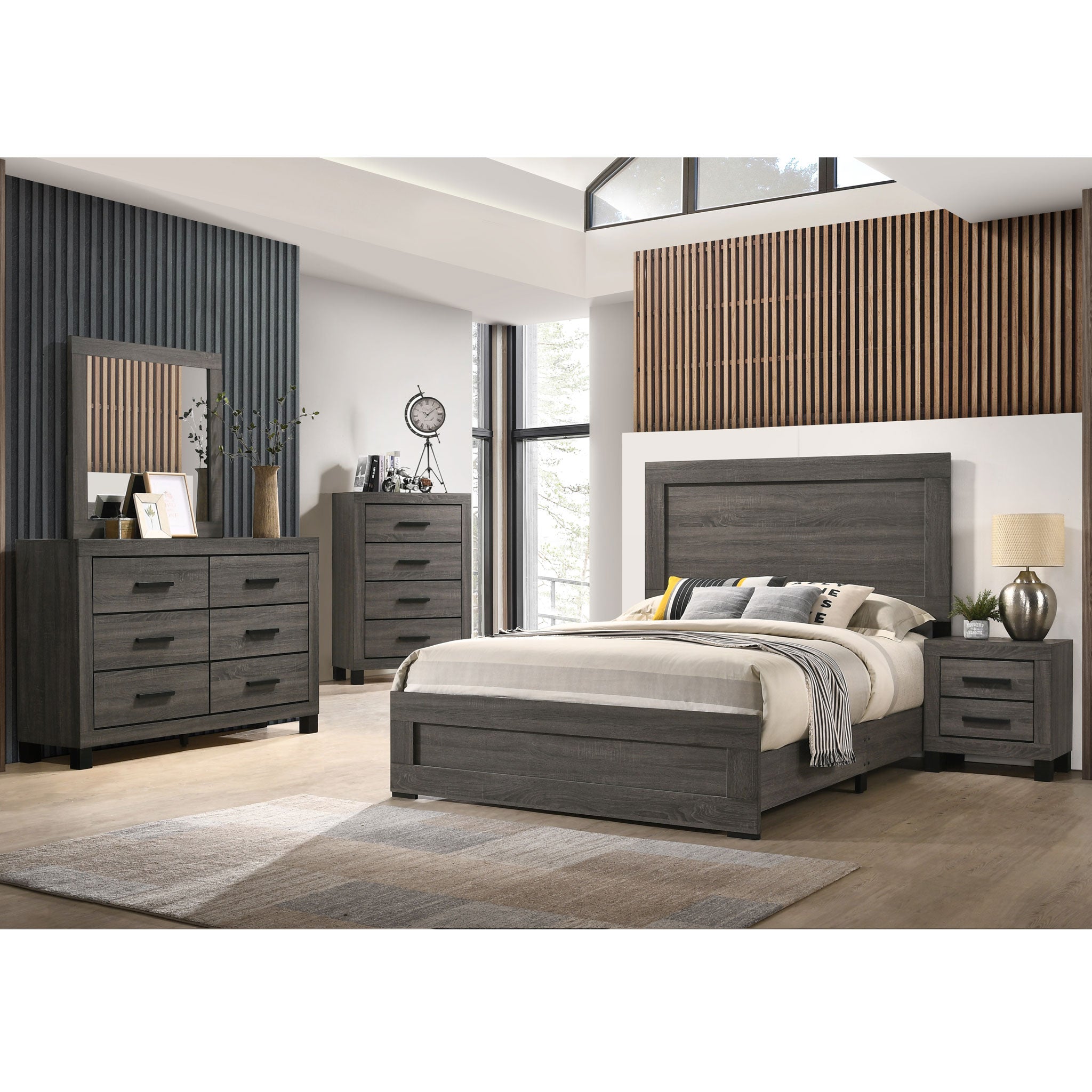 Lancaster Bedroom Set
---
The Lancaster bedroom set boasts a sleek gray finish. This stunning collection is designed to elevate the ambiance of your bedroom, creating a serene and sophisticated retreat. 
Each piece is meticulously crafted to ensure durability and longevity, while the gray finish adds a touch of modern elegance to any bedroom decor. With its timeless design and superior craftsmanship, the Lancaster bedroom furniture set is the perfect addition to create a cozy and inviting atmosphere in your home.
The Lancaster Bedroom set includes bed, dresser, mirror, and night stand. Mattress not included.