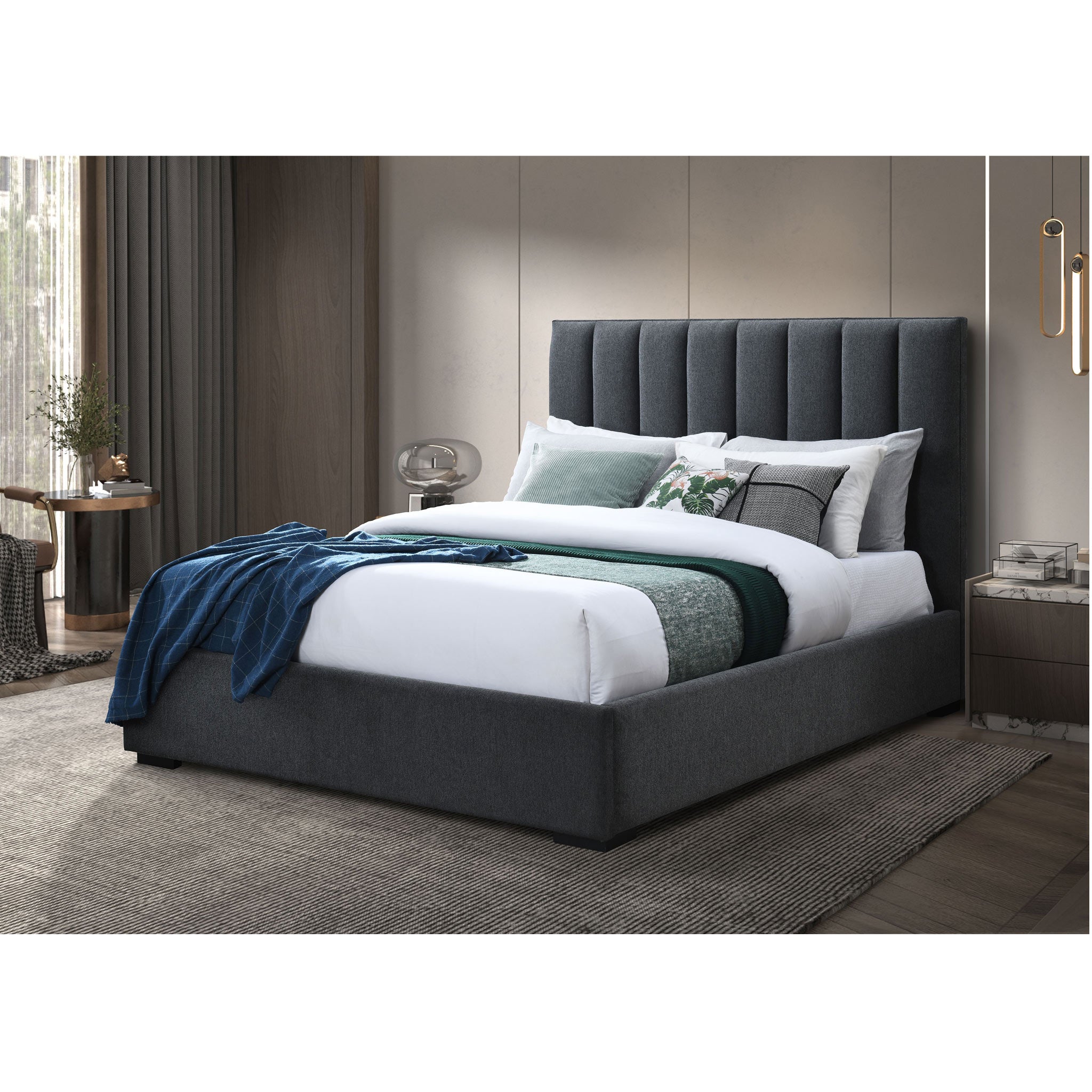 Fairview Bed
---
The Fairview bed is a perfect addition to any modern bedroom. The gray upholstered headboard adds a touch of elegance and sophistication to the overall design. The bed is made with high-quality materials, ensuring durability and longevity.
The frame is sturdy and provides excellent support for a comfortable night's sleep. The neutral gray color of the headboard makes it easy to match with any bedding or decor. The bed is available in various sizes to accommodate different room sizes and sleeping preferences. 
Bed only, mattress not included.