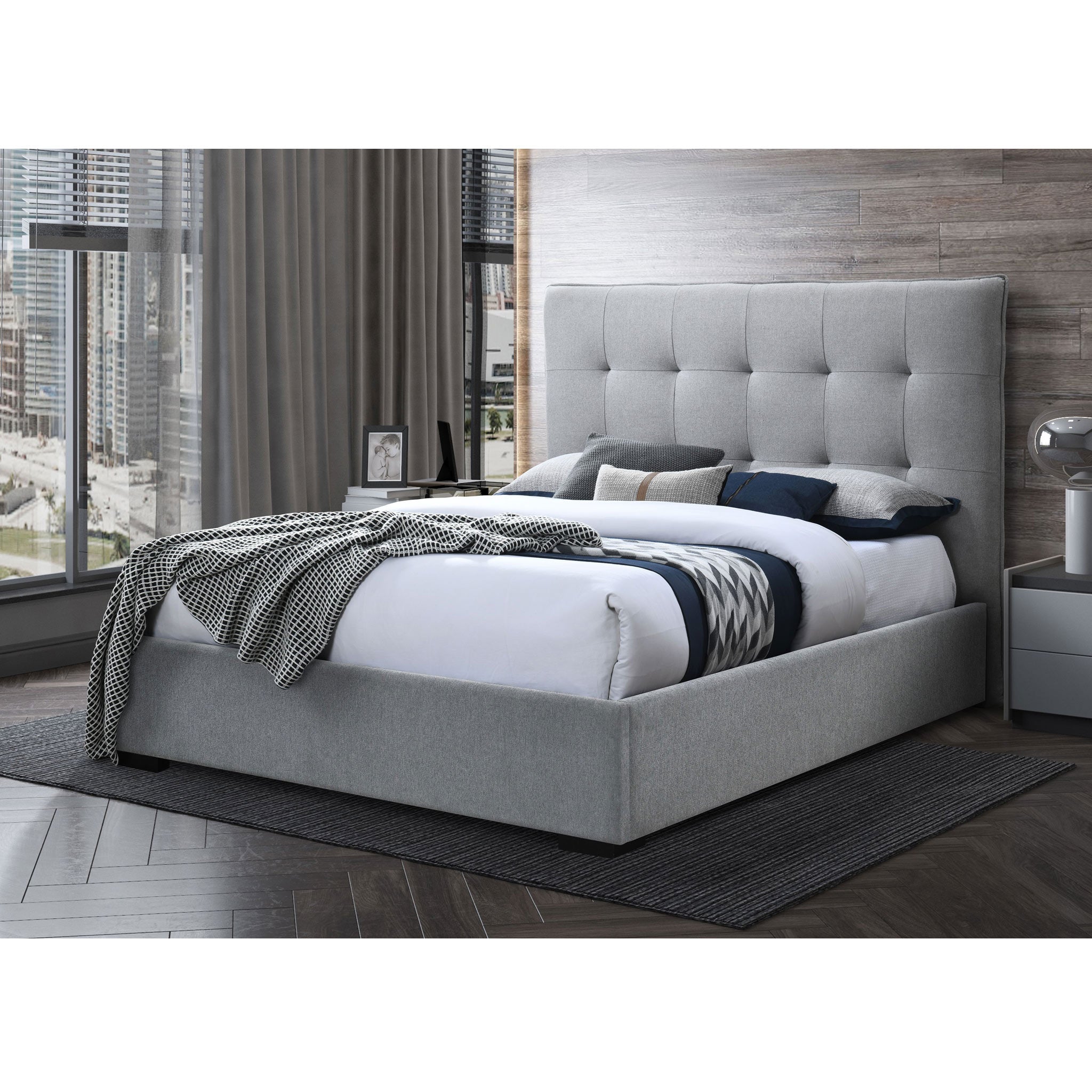 Fairmount Bed
---
The Fairmount bed features a sleek design with a gray upholstered headboard, adding a touch of sophistication to any bedroom decor. Crafted with attention to detail, this bed offers both style and comfort, providing a cozy and inviting space for a restful night's sleep.
Its neutral color allows for easy coordination with various bedding and room themes, making it a versatile choice for any home. Constructed with high-quality materials, this bed is built to last, ensuring years of enjoyment and relaxation. preferences. 

Bed only, mattress not included.